Post by HGDaGr8One on Mar 11, 2011 17:23:29 GMT -5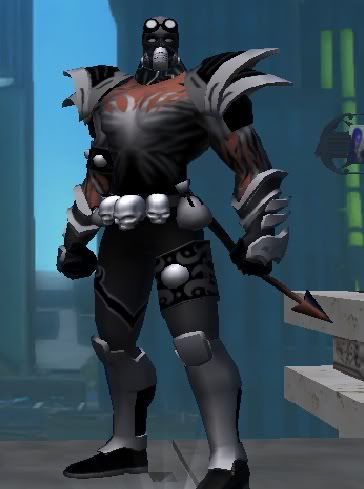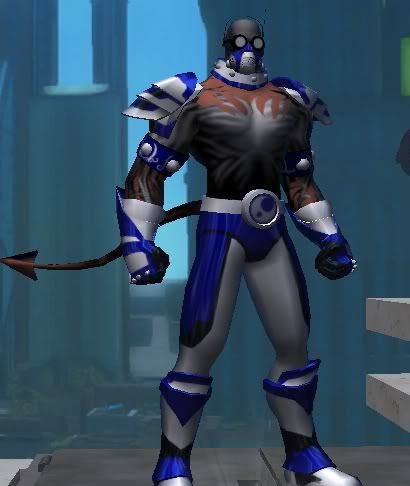 Publisher
: Incognegro Comicks
First appearance
: Arkaine #1 (

?)
Created by Happee Go'LuckeyAlter ego
: Xzavier Blakman(former)
Arkaine (current)

Team affiliations
: Hell (9th Level), CIA (U.S. Security
Force), United States Marine Corps, S.E.C.R.E.T. Alpha

Notable aliases
: The Night Watchman, Dark Deman, The
Guardeman
Life & Death
: Xzavier Blakman was born in Cleveland,
Ohio. Blakman came from a long line of Wiccans and studied
his craft faithfully. To keep down confusion the Blakman's keep
their beliefs a secret from the masses. Blakman decided to join
the United States Marine Corps and was a very "gifted" soldier,
he attained the rank of Staff Sergeant. He later joined the United
States Secret Service, which led to his promotion to the
Central Intelligence Agency (CIA). In the CIA, Blakman
was recruited into a special division known as the U.S. Security
Force, a task force with jurisdiction in all domestic and foreign
situations.
Blakman was murdered during a mission in Afghanistan for the
USSG's Operation Knightshade by his best friend and fellow
mercenary, at the order of the operations Director. After wards,
Blakman is sent to hell because of his life as mercenary. Making
a deal with a subjugated demon, Blakman agrees to become
one with the demon to gain the added power to escape the
underworld to exact his revenge on his betrayers.

Abilities
: Superhuman Strength, Speed, Durability and
Endurance. Teleportation, Immortality, Magical abilities,
Regenerative healing factor, Demonic energy blasts,
Resurrection, Empathy, Wears living symbiotic costume with
evolving capabilities.
Arkaine's body is quite dense and is infused with a demonic
essence. This gives him superhuman strength, speed,
agility, senses, durability, endurance, a regenerative
healing factor, jumping, demonic essence manipulation, etc.
His demonic essence also gives him dark magic, a variety of
supernatural powers including resurrecting the dead, energy
blasts, and much more.
Arkaine wears a living, sentient necroplasmic-based unisex
symbiote suit. The suit feeds from the demonic essence in
Arkaine's body and is all part of an organism that is
bonded to his central nervous system; because of this
connection he can mentally manipulate the suit to perform
incredible feats. He is also immortal unless killed by a
holy weapon forged in Heaven...on the seventh day in the
seventh month in a seventh year. He is able to "feed" off
the evil energy of the world including people and dark
animals (rats, bats, roaches, etc). He is also an empathic
being able to sense the emotions of others whenever he
chooses.